我们的爱
i have not watched 大喜事 yet, but i've heard the theme song a few times, and really like this duet. i was actually quite surprised that a locally produced film can have such a nice theme song.
the MV can be viewed on youtube at
http://www.youtube.com/watch?v=scM2LHayU_Q
我们的爱 - 陈孟奇 + 姚慧敏
女: 手交给你 一生交给你
在你眼里 看见我自己
直到白头 谁都不会离弃
永恒看得见 幸福在心底

男: 牵你手心 相伴一世纪
我会永远 承诺保护你
直到我们 连皱纹都老去
也会让你开心不哭泣

男: 我们的爱 没有四季
每一分钟都二十五度C
我们的爱 今生不渝
天涯海角也都会有痕迹

男: 我们的爱 心有默契
不管是谁会先停止呼吸
AVE MARIA

女: 手交给你 一生交给你
在你眼里 看见我自己
直到白头 谁都不会离弃
也会让你开心不哭泣

合: 我们的爱 没有四季
每一分钟都二十五度C
我们的爱 今生不渝
天涯海角也都会有痕迹

合: 我们的爱 心有默契
不管是谁会先停止呼吸
AVE MARIA

女: 让我看仔细
男: 永远不要忘记
合: 所有 好心情 坏脾气
苦与乐 都珍惜

合: 我们的爱 没有四季
每一分钟都二十五度C
我们的爱 今生不渝
天涯海角也都会有痕迹

合: 我们的爱 心有默契
不管是谁会先停止呼吸
AVE MARIA
consilio et animis
1/30/2009 02:48:00 PM
新年快乐!
HAPPY CHINESE NEW YEAR
to all!
Hope everyone had a blessed new year and received lots of red packets :D
on a side note, im really enjoying shi xin hui's latest album. her voice has much bao4 fa1 li4, so her songs feel packed with emotions! the lyrics of several songs are also quite nice, and many of them were actually written by xinhui herself!
无能为力 is one of the nice shu qing songs in her album. hopefully this is not a phrase that ill use on myself this year, even though my horoscope says that i may be facing many obstacles in various aspects of my life this year. heres wishing everyone, including myself, 身体健康 万事如意!
无能为力 - 石欣卉



风空洞吹过 一年又这么过
思念独舞成旋涡
雪失魂飘落 明年该怎么过
思念撑不过寒冬

承诺太沉重 你背不到最后
任凭我独自坠落
是我太执着 就像那残留的灼火
微微弱弱颤抖

用所有爱过的回忆 原谅着你
恨自己不能把过去 放弃
此刻我却无能为力
我们的爱变成我自己的悲剧

干枯的眼眸 留下一道裂缝
掩饰不了的伤口
荒凉的北风 一阵阵刺进我胸口
拒绝着我的痛

无法忘记无法痊愈
我越是清醒越怕失去你
怪我太任性 只盼时间将伤痕抹去
恨你 我无能为力

用所有爱过的回忆 原谅你
恨自己不能把过去 放弃
你和谁创造新回忆
我一个人的悲剧 不奢求你感激
consilio et animis
1/28/2009 11:05:00 PM
烟火
Finally... the new volume of heroes is coming out on Feb 2nd. after that, there's Survivor and Amazing Race too. ok im positively excited.
found quite a lot of heroes promo pics online... and the new plot sounds interesting. hopefully they will provide more answers than questions this time. and they better not kill daphne...
quite surprised the usutu is still alive. thought he was decapitated...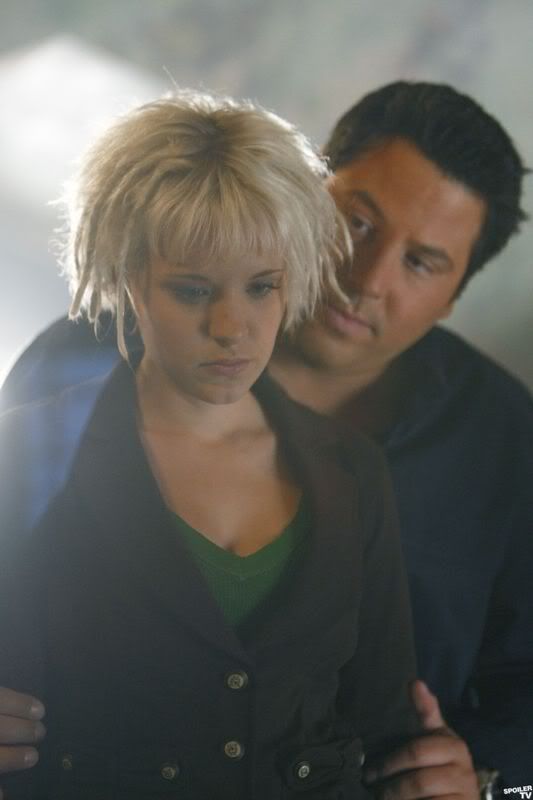 both of them better not die.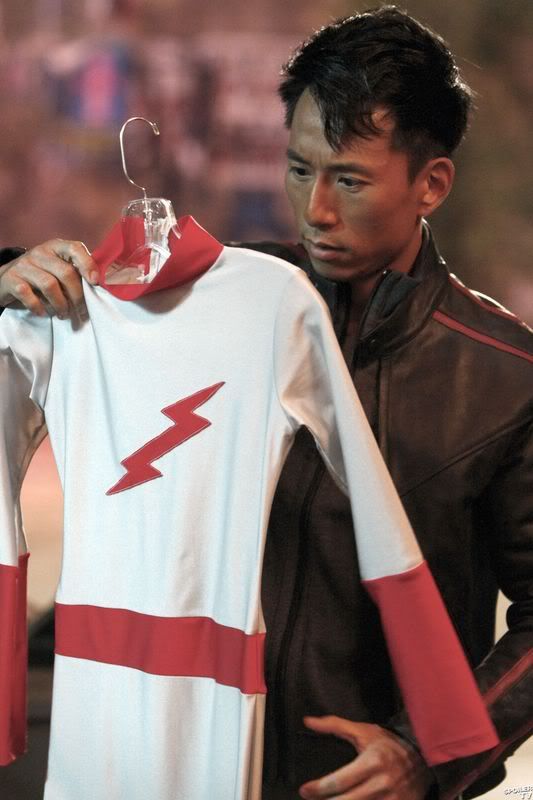 ando the new superhero. i find this picture highly amusing...
i just sampled cheer's new album, and i really liked it! i think she has a good chance of being one of my top 5 favourite female singers of the year. im about 80% sure of that, even though it is just january. for some reason, her songs sound a lot more appealing this time round (as compared to her previous compositions). her 鱼 and 太阳 were aired before the album release, and i liked them alot already. theres another song in the album that particularly caught my attention when sampling the album, and thats 烟火. haha how come so many nice songs have 烟火 in their song titles?
烟火 - 陈绮贞



快告诉我 你还爱我
用我最后温柔的请求
给你我的堕落
给你我隐藏的脆弱
告诉我 你还爱我
    
躲在黑暗的角落
让我彻底的放松
陪我看一场华丽的烟火
我的爱如此短暂自由
除了你没有人真正了解我
    
站在城市的顶峰
灰色的云朵飘过
我的心随著你垂直的降落
做过的梦是一阵漩涡
淹没你 淹没了我
    
快告诉我 你还爱我
用我最后温柔的请求
给你我的堕落
给你我隐藏的脆弱
告诉我 你还爱我
    
快告诉我 你还爱我
用我最后温柔的请求
对你毫不保留
等到我的青春剥落的时候
你还爱我 还爱我
    
躲在黑暗的角落
让我彻底的放松
陪我看一场华丽的烟火
我的爱如此短暂自由
除了你没有人真正了解我
if i were to rate the album, i will give it a 8.0 out of 10, 0.5 points higher than fish's album. (:
consilio et animis
1/25/2009 10:33:00 AM
how do you do a 9 for a 10-脸拍
went to mdm wen's house yesterday for an early CNY house visit. it is certainly great to meet my sec sch classmates again, especially when im super free. we were supposed to meet at bishan mrt and i was a little early, so i went to borrow more books again. i think im about to finish reading all the iris johansen books in bishan library HAHA.
after that, we headed to mdm wen's house. for some reason, even though i had been to her new house before, i kept thinking her house was at the old location. on the way to mdm wen's current house, i realised the mistake when the bus which we were taking went by my house. it was then that i remembered that she actually shifted house a while ago, and to get there, i must travel in the direction OPPOSITE of the route from my house to j8. so i kinda made a wasted trip to j8. but well, im quite free now, i could do with the exercise. and i also got to borrow more books haha.
we had dinner at mdm wen's house. and she bought LOTS of food for us. i have a really small appetite, and if not for my other classmates, i guess alot of the food would have gone to waste. ): throughout dinner, mdm wen asked us to psycho her child not to go into NCC. apparently her son was drawn to that CCA because of the chance to touch a rifle. and we immediately told him about how he would have all the opportunities in the world to touch rifles in army, and there was no need to rush himself into the experience so soon.
after dinner, mdm wen immediately told us to "get down to business". by that, she meant playing mahjong. i havent touched mahjong since sec 4, so i totally forgot alot about the tai2 and playing strategies. so i teamed up with
zhenghao
who said he was a little rusty too.
we had a really interesting strategy, which was playing to break even. so we go for stuff like gang4, even if it disrupts our tile layout, so that we will be able to get money from the others on the table, and even if we lose, the gang4 might hopefully cover our losses :D we had a really excellent pairing, as we got lucky with the tiles on multiple occasions. so in the end we still managed a POSITIVE score! it was fun getting to feel the tiles and "wash" the tiles again, but i certainly have a lot more to learn for mahjong.
after the game of mahjong, we took group shots. after that, mdm wen suggested a 10 脸拍! so we took some really embarrassing shots. and after taking numbers 1 to 8, we were stuck at 9. we tried thinking of ways to show 9 but none of them could make the mark. haha... i remember usually people only do 7 脸拍 instead of 10... so mebbe there isnt a no 9. anyway, i decided to name this entry after this intriguing question so that maybe some experts out there may chance upon my blog and enlighten me on how to take a pic for 9. :D im just curious haha...
by the time we were ready to go, it was already quite late. it wasnt an issue for me, but there were people who lived quite far away, so mdm wen's husband gave us a lift. and before that, we each got a red packet from mdm wen. wow i think this is the first time ever that i didnt receive my first red packet for cny from my parents. anyway, it was a really memorable and enjoyable night, all thanks to the mdm wen and
yihan
for organising the gathering!
consilio et animis
1/24/2009 10:29:00 PM
心动
after watching the debut episode and the first preliminary round of campus superstar, i already have an official favourite for this season. and that's BENITA!
ive been reading the contestants' blogs, and amongst all the blogs, i found hers the most interesting read. firstly, the entries reflect a level of maturity higher than her actual age. she also uses a really impressive command of the chinese language in her entries. most importantly, her blog entries refute the image which the media has portrayed her as: a girl who seldom speaks or smiles, and has a general air of aloofness. in fact, when she smiles, its really quite charming haha.
anyway, benita's rendition of 心动 tonight confirms her position as my official favourite for CSS3. listening to her singing really made me 心动 too! it might be too early to say this, but i certainly hope to see her in the finals!
心动 - 林晓培
有多久没见你
以为你在那里
原来就住在我的心底
陪伴着我的呼吸

有多远的距离
以为闻不到你的气息
谁知道你背影这么长
回头就看到你

过去让它过去
来不及
从头喜欢你
白云缠绕着蓝天

如果不能够永远都在一起
也至少给我们
怀念的勇气
拥抱的权利
好让你明白
我心动的痕迹

过去让它过去
来不及
从头喜欢你
白云缠绕着蓝天

如果不能够永远都在一起
也至少给我们
怀念的勇气
拥抱的权利
好让你明白
我心动的痕迹

总是想再见你
还试着打探你的消息
原来你就住在我的身体
守护我的回忆
consilio et animis
1/19/2009 09:02:00 PM
shoot the moon
i was demonstrating several techniques on hearts to my bro, and by some fluke of a chance i managed to achieve this:
the luckiest part about this game was how i managed to shoot the moon on the no pass round too.
consilio et animis
1/18/2009 04:01:00 PM
情歌
my favourite song from fish's latest album! i like the lyrics of the first stanza. quite poetic haha...
情歌 - 梁静茹

时光是琥珀 泪一滴滴被反锁
情书在不朽 淹没成沙漏
青春的上游 白云飞走藏够雨还有
闪过的念头 潺潺地流走

命运好幽默 让爱的人都沉默
一整个宇宙 换一颗红豆
回忆如困兽 寂寞太久而渐渐温柔
放开了拳头 反而更自由

慢动作千卷胶卷重播默片
定格一瞬间
我们在告别的演唱会
说好不再见
你写给我 我的第一首歌
你和我十指紧扣 默协前奏
可是呢 然后呢
还好我又 握着一首情歌
轻轻地轻轻哼着 哭着笑着
我的 天长地久

命运好幽默 让爱的人都沉默
一整个宇宙 换一颗红豆
回忆如困兽 寂寞太久而渐渐温柔
放开了拳头 反而更自由

长镜头 越来越远 越来越远
时隔好几年
我们在怀念的演唱会
礼貌地吻别
你写给我 我的第一首歌
你和我十指紧扣 默协前奏
可是呢 然后呢
还好我又 握着一首情歌
轻轻地轻轻哼着 哭着笑着
我的 天长地久

陪我唱歌 清唱你的情歌
舍不得短短副歌
心还热着 也该告一段落
还好我又握下一首情歌
是你宛如轻轻的 像涌的河
永远 天长地久
consilio et animis
1/17/2009 05:54:00 PM
3 album reviews
there were a total of 3 whooping new albums for me to sample yesterday, namely joanna, fish and danson's albums! and i sampled the albums in that order.
Album Title: Joanna & 王若琳
Artist: 王若琳
Recommended Songs: Times of Your Life, 我的爱
Album Rating: 6.5 / 10
lets start with joanna's album... in her previous album, she was quite unhappy that her dad had imposed several suggestions on her. as such, on prize award ceremonies, joanna expressed clearly that she wanted the second album to be something she could call her own.
thus, even though her dad still works with her in the album production, she now has a larger say in decisions regarding the album, and even has a hand in composing several songs. i felt that the album would definitely have been better had she heeded more professional advice (eg free advice from her experienced dad). this album is certainly not as 大众化 and suited to the average taste, unlike the previous one. also, there is a lack of chinese 抒情 songs with meaningful lyrics such as 因为你爱我 in the previous album, which i liked alot.
in addition, joanna continues to place a large focus on english songs, and her chinese songs arent as catchy as the last time round. still, i think that she is very talented, and the english section of her album is a much better testimony to that. (unfortunately, though, i dont appreciate english songs as much as chinese songs) i do hope that she gives at least an equal attention to chinese songs in future albums.
Album Title: 静茹&情歌 别再为他流泪
Artist: 梁静茹
Recommended Songs: 别再为他流泪, 情歌
Album Rating: 7.5 /10
next up, i listened to fish's album. i had very high expectations of this album, since it is her 10th album, and it is her 10th year as a singer too. also, earlier last month, there were news of her quarrelling with her company (for once!) over the release of the album. the company wanted her to release the album by end of dec, to make it for golden hit awards, but apparently fish felt that the album was a milestone in her career, and she wanted to perfect it before release, and postponed the album release to mid jan. as such, fish fans are definitely expecting alot from her 10th album.
that said, i found the album not meeting up to my expectations. perhaps all the hype about the album has unrealistically raised my expectations of the song, but i was definitely looking for much more than what the album offered. from an album called 静茹&情歌, and also a milestone album for fish, i was looking at an album full of love songs / ballads cum potential classics. unfortunately, few songs can meet that criteria.
nevertheless, i felt it was a good album on the whole. my two favourite songs are 情歌 and 别再为他流泪. really like 情歌 alot! she really needs more songs like these in her album!
Album Title: D新引力
Artist: 唐禹哲
Album Rating: 3 /10
lastly, on to danson's album. i didn't harbour much hopes for that album, and thankfully i didn't. his singing clearly has not improved haha... there's something interesting to note though. he has a new song called 新歌 and now it has joined the ranks of ambiguous song titles together with fish's latest 情歌 and yoga's 那首歌. if you don't know why i call these titles "ambiguous", try saying these:
have you heard danson's 新歌
i'm listening to fish's 情歌
i like yoga's 那首歌
consilio et animis
1/17/2009 03:25:00 PM
Michael Jackson II
another new song that i like recently! it is a dance song, and i find it quite addictive. its something quite different from what zhang zhi cheng had been singing thus far... also, the tempo and tune of this song is very catchy! i particularly like the first few mins where zhang zhi cheng uses his jia3 yin1. sounds like michael jackson haha.
hope there will be a dance mv accompanying this, and looking forward to z-chen's new album in march. seems like all the artistes are finally out of hibernation in 2009!
迷魂阵 - 张智成

才刚刚走开 然后又饶回来
才刚流眼泪 然后笑逐颜开 满口是爱
才刚说抱歉 然后不知悔改
才刚刚宠爱 然后把手甩开 没有对白

爱情是迷魂阵 我们是徘徊的人们
不能判断精准 一片昏沉
难得可以打起精神 忍不住又再沉沦
时而忽热时而忽冷 判若两人
寂寞也许是解决的方针

然后说 然后做 然后抱紧我
然后错 然后躲 什么都没有说
然后说 然后做 又再抱紧我
然后错 然后默 时间一再蹉跎

才刚刚稳定 然后改朝换代
才刚刚冷静 然后脱下领带 汹涌澎湃
才刚刚警惕 然后正中下怀
才刚说没关系 然后却无法释怀 没有例外
consilio et animis
1/15/2009 01:10:00 PM
大扫除!
actually, i did one round of spring cleaning of my room already. however, my parents and bro felt it was good to shift his study table from his room to my room, to facilitate him consulting me (cos he is having his As this year). and so major shiftings had to be done, and now my room feels weird.
its alot more crowded now. ): theres no longer spare pockets of space where i can just toss a random file or book after taking it out from the cupboard, and leave it there to rot for a few days before putting it back where i took it from. there was almost no space to accomodate my radio, but i definitely wldnt allow that, so i sacrificed my own table space to accomodate the radio. thankfully, most of my bro's study materials are still over at his room though. if not, i think ill really go crazy and develop claustrophobia LOL.
my computer table also had to be shifted, and so now im getting used to looking at my monitor from a different angle haha. the speakers also changed positions, to accomodate a multiplug on the comp table (since we ran out of terminals to plug the appliances). so i have to get used to the music coming from a different side. haha. somehow im very resistant to changes when it comes to shifting of furniture in my room.
looking back, im still amazed at how fast the whole plan was executed. maybe ive been in the army for so long, it is really amazing how a plan can be drafted and executed within a day haha. my bro and my parents were still talking about it this morning, then my dad went to work, and my bro went to school, and they came home in the evening, had dinner, then dad went to take some measurements and briefed us on the new layout. after that, everyone was assigned things to shift, and we set work together, and within 4 hours all the shifting was done.
come to think of it, over 8 years back my bro and i shifted into separate rooms cos of the petty quarrels we used to have over "territorial issues". kinda amusing that our study tables r back together in a room again now, after so many years. seems like a symbollic "reconcillation" haha...
consilio et animis
1/13/2009 10:30:00 PM
Times of Your Life
3 more days to the release of fish and joanna's new album! seriously speaking, im actually more excited about joanna's new album than about fish's. been listening to her 预购礼 songs over and over, and im clearly not satisfied with just 4 songs... so i really wish the album will arrive faster!
anyway, the 4 english songs in the 预购礼 are old english classics. ive never heard them before, but i found one of the songs particularly meaningful, and pleasant when sang by joanna! ive also heard a few previews of the new songs in joanna's upcoming albums and was a little disappointed to find that they are fan1 chang4s of old classics. i do hope that there are some new songs in her upcoming album!
=============================
Times of Your Life - 王若琳
Good morning, yesterday
You wake up and time has slipped away
And suddenly it's hard to find
The memories you left behind
Remember, do you remember?
The laughter and the tears
The shadows of misty yesteryears
The good times and the bad you've seen
And all the others in between
Remember, do you remember
The times of your life? (do you remember?)
Reach out for the joy and the sorrow
Put them away in your mind
The mem'ries are time that you borrow
To spend when you get to tomorrow
Here comes the setting sun (the setting sun)
The seasons are passing one by one
So gather moments while you may
Collect the dreams you dream today
Remember, will you remember
The times of your life?
Gather moments while you may
Collect the dreams you dream today
Remember, will you remember
The times of your life?
Of your life
Of your life
Do you remember, baby
Do you remember the times of your life?
Do you remember, baby
Do you remember the times of your life?
=============================
meanwhile, i have finished watching Forensic Heroes I and II, and finished reading the latest book in Iris Johansen's Eve Duncan series! omg i must start finding things to occupy my time again!
anyway, ill talk about Iris Johansen's book first. ive been following her eve duncan series for a while now, and was very excited when i finally got hold of her 7th instalment, Quicksand.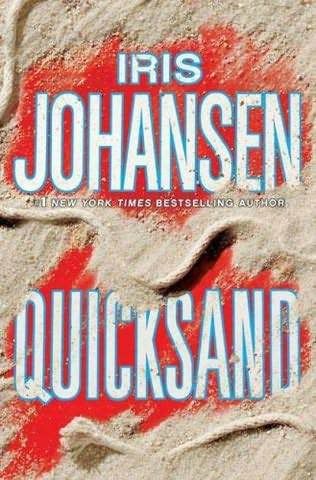 Book review of the 7th instalment in the Eve Duncan Forensics Series
however, i felt that this book seriously paled in comparison to her previous 6 books in the series. true, the page-flipping gripping plot is still there, but the plot lacks depth and twists now. those characteristics of her books were one major draw for me, and i was really shocked that unlike her previous books, the true villain was revealed right at the start in Quicksand, and thus there were no major surprises at the end of the book. or rather, there were no surprises AT ALL. that is really disappointing, considering how in books like "killing game" there were double twists on the villains.
and it starts to get ridiculous how numerous criminals have claimed to have leads to the location of eve's dead daughter's body, yet it always leads to a wild goose chase in the end, which opens up the possibility to yet another sequel. i hope that the eighth book will finally bring some much-awaited answers, and a long awaited closure.
anyway, for those that have not read the series before, eve duncan is a forensic sculptor. which is somewhat related to the show ive been watching since dec 08 - forensic heroes I and II. somehow forensics-related topics catch my attention rather easily.
on the left: my favourite character, ding ding, acted by linda chung (:
forensic heroes I and II were really good! most of the crime plots were puzzling enough, yet had fairly convincing explanations as to how the crime was committed, when the case was finally solved. the murderers in several cases also caught me by surprise, and i liked the small twists throughout the show. the relationship issues between the characters were also quite amusing at times.
also, each character has his own personality, and i liked many of the characters in the show! heres my favourites list (in order). first and foremost is the cute and innocent DING DING (: next up is the classy and efficient yvonne. then its the cool and smart gao sir. following which is the hopelessly-in-love ivan. then its his good buddy, dr koo. last but not least, its the 2 madams! and my 2 favourite villains are tracy from FH1 and zhuo lan from FH2. haha the way zhuo lan kicks the table and flips over it is quite cool. makes me feel like learning wushu LOL
anyway, the most important thing is that the whole show is fast paced and action packed, and i really couldnt resist watching a few episodes at a go! hope there will be a forensic heroes III haha...
the only issues i have against forensic heroes II were the rather poor (and not-so-amusing) ending, and the fact that ding ding and madam ma got sidelined! ):
haha i strongly recommend forensic heroes I and II to anyone who has the time to watch a 25 and a 30 episode HK serial. (:
consilio et animis
1/13/2009 04:46:00 PM
鱼
i would never, ever, expect such a song name to exist, so i was quite surprised when i saw cheer's new song title. cheer's style is the simple pu3 shi2 kind, so her songs may usually seem bland and boring at first, and take quite a while for me to fall in love with then. however, this is one of the few cheer songs that i liked instantly when i heard it for the first time. maybe because the whole song is very poetic and image intensive haha...
鱼 - 陈绮贞



我坐在椅子上 看日出复活
我坐在夕阳里 看城市的衰弱
我摘下一片叶子 让它代替我
观察离开后的变化
    
曾经 狂奔 舞蹈 贪婪的说话
随着冷的湿的心腐化
带不走的 丢不掉的 让大雨侵蚀吧
让他推向我在边界奋不顾身挣扎
如果有一个怀抱勇敢不计代价
别让我飞 将我温柔豢养
    
我坐在椅子上 看日出复活
我坐在夕阳里 看城市的衰弱
我摘下一片叶子 让它代替我
观察离开后的变化
    
曾经 狂奔 舞蹈 贪婪的说话

随着冷的湿的心腐化
带不走的留不下的我全都交付他
让他捧着我在手掌 自由自在挥洒
如果有一个世界浑浊的不像话
原谅我飞 曾经眷恋太阳
    
带不走的丢不掉的让大雨侵蚀吧
让它推向我在边界奋不顾身挣扎
如果有一个世界浑浊的不像话
我会疯狂的爱上
    
带不走的留不下的我全都交付他
让他捧着我在手掌自由自在挥洒
如果有一个怀抱勇敢不计代价
别让我飞
将我温柔豢养
原谅我飞 曾经眷恋太阳
原谅我飞 曾经眷恋太阳
on a side note, this song will be in cheer's "tai yang" album, which will be released soon. i noticed something interesting here... was it planned? first the moon, then the sun... haha!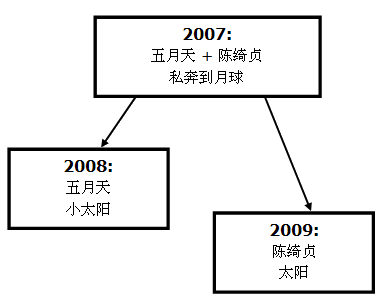 consilio et animis
1/09/2009 06:36:00 PM
huhu!
i had my first haircut since ORD haha... all these years, the hairdresser actually got used to my requirements (sideburns shaved, hair trimmed short, and slope behind), and i just had to tell her to stick to the same haircut each time i visited her.
now that i didnt need such a short haircut anymore, it was actually quite difficult giving her instructions on what kind of haircut i wanted HAHA. and i really dont have a haircut in mind, nor do i know what to tell her, so i just told her "not to cut my hair too short, yet not leave too much hair that would poke my ears or neck". that must be the most challenging and contradictory set of instructions ever haha. if only i had tang men to style my hair! ;)
along the way my hairdresser would ask me how i wanted to cut this part of my hair, and whether i wanted this or that. seriously speaking, i didnt know some of the terms and so i just randomly said "yes" or "no", or sometimes "what would you suggest". the end result was kinda decent, but now my hair is standing up a bit, it really seemed appropriate to gel it. but i hate gel, so i guess ill leave it as it is. haha.
anw my aunt couldnt tell that i went for a haircut, so i guess that means the hairdresser satisfied the condition of "not too short". and since im no longer bugged by loose strands of hair poking my neck and ears, it seems like she did satisfy the second condition too, so my hairdresser really did manage to adhere to my instructions.
and todays the last episode of bu liang xiao hua! it had been a fairly funny show so far, but the ending kinda spoilt everything. it was an incredibly lame ending, and the last 20 min or so was really redundant. which reminds me of similar endings in gong zhu xiao mei and hua yang shao nan shao nv, where the random plot in the last episode had no connection to the previous storyline whatsoever. still, the entire show had brought much laughter to me, and i enjoyed a great part of the show! (: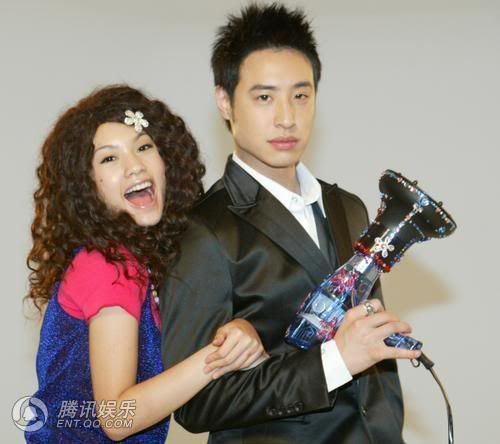 xiao hua, tang men and huhu!
ill miss seeing huhu, shuhui and amen! haha... somehow ill keep laughing when i see huhu the hairdryer and the incredibly kiddish motorbike (with fluffy decorations) the ending theme song, dai wo zou, is also really good, i hope it will continue performing well on 933 charts! huhu!
consilio et animis
1/05/2009 10:38:00 PM
没有如果
for an album called 静茹&情歌, i would definitely expect a shu qing first hit. so, it was certainly surprising when i found out that the first hit is a 轻快摇滚曲风. nevertheless, the first time i heard this song, 没有如果, i already like it alot! it is certainly a refreshing change to hear fish trying a little R&B. it is a bold attempt, and a very successful one, in my opinion.
没有如果 - 梁静茹

如果我说 爱我哪有如果
错过就过你是不是会难过
若如果拿来当借口 那是不是有一点弱
如果我说 爱我没有如果
真的爱我 就放手一搏
还想什么还怕什么 快牵起我的手

有人说世界上最遥远的距离不是生与死
而是我就站在你面前 你却不知道我爱你
我常说 如果人类连爱一个人都被自己绑住
那世界末日已来到
不需要等到地球毁灭掉的那天

如果我说 爱我哪有如果
错过就过你是不是会难过
若如果拿来当借口 那是不是有一点弱
如果我说 爱我没有如果
真的爱我 就放手一搏
还想什么还怕什么 快牵起我的手

如果 如果 没如果 如果 如果
最后变成如果 我也不能接受
错过 错过 错过 错过
我比你更难过 不会一错再错

我常说 如果人类连爱一个人都被自己绑住
那世界末日已来到
不需要等到地球毁灭掉的那天

别怕太快了 别怕太快了 别怕失去我
如果我说 爱我哪有如果
错过就过你是不是会难过
若如果拿来当借口 那是不是有一点弱
如果我说 爱我没有如果
真的爱我 就放手一搏
还想什么还怕什么 快牵起我的手
快牵起我的手

如果我说 爱我哪有如果
错过就过你是不是会难过
若如果拿来当借口 那是不是有一点弱
如果我说 爱我没有如果
真的爱我 就放手一搏
还想什么还怕什么 快牵起我的手

如果我说 爱我哪有如果
错过就过你是不是会难过
若如果拿来当借口 那是不是有一点弱
如果我说 爱我没有如果
真的爱我 就放手一搏
还想什么还怕什么 快牵起我的手

如果我说 爱我哪有如果
错过就过你是不是会难过
若如果拿来当借口 那是不是有一点弱
如果我说 爱我没有如果
真的爱我 就放手一搏
还想什么还怕什么 快牵起我的手
on a side note, campus superstar is back, starting from yesterday! this time, the contestants seem alot more talented than the second season. their voices are much better, and several of them seem to have much experience in performing, as shown in their display of confidence on stage!
also got to see yoga, olivia and MLB's performance last night. yoga was quite off form yesterday. he had this sian look in his face when singing, and kept looking at the floor. moreover, he didnt make any effort to interact or wave at his fans! when the emcees were speaking about his upcoming concert, he didnt even show much interest. i felt that yoga should have been more professional. no matter what problem he was bugged by, he is still a celebrity, and should at least put up a decent performance before his fans.
i was also disappointed by MLB's performance. they re-used the song which they peformed at superband finals, which is shi jie ma fan jie guo yi xia. they didnt even do any rearrange the music, cutting the song at exactly the same parts as they did during their previous performance, and playing the instruments in exactly the same way as they did the last time. there was totally no originality, and i would even believe it if you told me that the segment which they were performing was directly cut off superband finals and pasted onto last night's campus superstar programme. i dont mind them using the same song, but they should really consider trying out something new, ie with instruments, each time they perform.
perhaps the best guest performance of the night was olivia's ru yan. really liked that song, and i felt that she performed it really well, considering the fact that it was the first, if not one of her first public performances singing a chinese song. all the best, olivia! hopefully she will be releasing a full mandarin album in 2009! (:
consilio et animis
1/05/2009 12:58:00 PM
静茹&情歌
oooh. something im really looking forward to!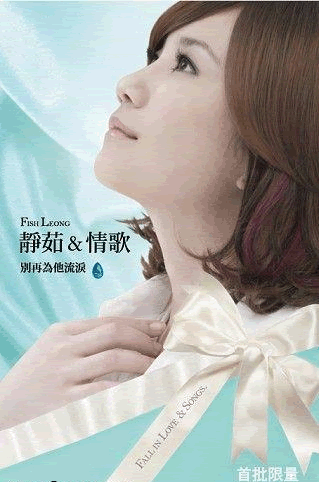 jan 05:
独家首播新歌 《没有如果》

jan 16:
梁静茹第10张专辑 《静茹&情歌 别再为他流泪》 正式发行!
also on jan 16: joanna's new album, 《Joanna & 王若琳》!
consilio et animis
1/02/2009 06:04:00 PM
2009 驾到!
and so a new year begins! spent the last night at my mum's friends house again, BBQ-ing and counting down at the same time. i was also watching the taiwan countdown party on tv. the standard of the countdown party is so high, it really puts singapore's countdown party to shame. the most famous performer that came down to singapore was probably... gary? haha...
on the other hand, the taiwan countdown party, despite lasting for 6 long hours (7pm - 1am), was much more entertaining, with many quality performances, that keeps the audiences high throughout. the list of performing artistes probably speaks for itself. i didnt watch the entire program (cos i was BBQ-ing halfway, and someone wanted to watch little nonya halfway), but those that i saw were ding dang, fish, SHE, da mouth, mc hotdog, ah mei and mayday! apparently there was also lu guang zhong, jam and aska. haha.
ai sha's dancing is superb on the stage! i was soo captivated at how supple her body was when dancing to "guo wang huang hou". and fish's singing is as dong4 ren2 as ever. she's undoubtedly the queen of qing ge, and i cant wait for her upcoming album, "jing ru & qing ge". ding dang's live performance was surprisingly much better than i expected too, and her voice was really sweet. haha and i liked how they put 2 of my favourite singers, ah mei and mayday as "ya zhou". ah mei sang for a good 20+ mins before midnight, and mayday took the baton after that. (with a brilliant fireworks display in between) wow. im really amazed at how exciting the taiwanese countdown was. i really wished i was part of the crowd yesterday!
fireworks from taipei 101!
anyway, 2009 promises to be one of the most anticipated years in my life so far. ill be starting the year with relief teaching, which is something i have always wanted to try out. and i look forward to this experience. then, ill be finally embarking on my overseas studies this year in my dream university. i have been waiting for that moment for years! ill finally be able to return to studies, and this time, ill be studying ONLY my favourite subject! cant wait for the time to arrive! and last but not least, ill be turning 21 this year, which is supposedly a momentous moment in one's life, for it signifies the turning of a teenager into an adult. and of course, that comes with the added responsibilities of full freedom.
i hope 2009 will be a great year, and...
HAPPY NEW YEAR to everyone!

ive just listened to the top 100 countdown on 933 for a day, and now ill be listening to shi xin hui's and fei lun hai's new albums! really impressed with shi xin hui's new makeover in her new album, and her first hit, 女皇驾到 is also very nice! off to sample both albums now... the first albums im sampling for 2009!
consilio et animis
1/01/2009 09:59:00 PM
933 Top 100 Songs of 2008
The top 100 songs on 933 for the year of 2008!
Bolded
songs are my personal top favourites of 2008! (:
Also,
here
is a record of the top 100 songs on 933 for the year of 2007!



#1: 洋葱 - 杨宗纬


#2: 路一直都在 - 陈奕迅


#3: 稻香 - 周杰伦




#4: 小太阳 - 五月天




#5: 原谅我 - 萧敬腾




#6: 伯乐 - 林宥嘉


#7: One World One Dream - 王力宏
#8: 为你存在 - 飞轮海
#9: 不要说话 - 陈奕迅


#10: 如果能在一起 - 梁静茹



#11: I'll Be There - 萧亚轩


#12: 宇宙小姐 - S.H.E




#13: 你不是真正的快乐 - 五月天


#14: 冲动 - 萧亚轩
#15: TiAmo - 炎亚纶 + 刘力扬
#16: 开天窗 - 五月天
#17: 沿海公路的出口 - S.H.E
#18: 新窝 - 飞轮海 + S.H.E
#19: 期待爱 - 林俊杰 + 金莎


#20: 擦肩而过 - 李圣杰





#21: 为你写诗 - 吴克群


#22: 无法归类 - 何维健
#23: 你走天桥, 我走地下道 - 何维健
#24: 陪我歌唱 - 苏打绿
#25: 神秘嘉宾 - 林宥嘉
#26: 亲爱的, 那不是爱情 - 张韶涵
#27: 眼泪笑了 - 刘力扬
#28: 在这里等你 - F4


#29: 周大侠 - 周杰伦 + 杜国璋


#30: 不想懂得 - 张韶涵



#31: 右手边 - 光良


#32: Super Sunshine - 曹格


#33: 爱在 - 方大同




#34: 走火入魔 - 阿信 + 丁当


#35: 我就是这样 - 刘力扬 + Tank
#36:

我还想她 - 林俊杰




#37: 那些女孩教我的事 - 品冠


#38: 逃生 - 张信哲


#39: 吻得太逼真 - 张敬轩




#40: 时光机 - 周杰伦





#41: Love Song - 方大同




#42: 下一个天亮 - 郭静




#43:

虽然我愿意 - 伍家辉




#44:

错爱 - 张栋梁




#45:

迷宫 - 王若琳


#46: 最近还好吗 - S.H.E


#47: 我很好 - 刘若英


#48: 小酒窝 - 林俊杰、蔡卓妍
#49: Yes - 棒棒堂


#50: 收藏 - 萧敬腾





#51:

草戒指 - 神木与瞳


#52: 脱逃术 - 叶乃文
#53: 爱与希望 - 林俊杰
#54: 成熟 - 迷路兵
#55: 我会很爱你 - 言承旭


#56: 带我走 - 杨丞琳




#57: 秘密基地 - 棒棒堂


#58: 半生熟 - 品冠 + 戴佩妮
#59: 达尔文 - 蔡健雅
#60: Welcome To My World - 曹格

#61: 七 - 陈奕迅


#62: 永远在身边 - 大嘴巴


#63: 无家可回 - 伍家辉


#64: 百分百 - 郭静




#65: 败给你 - 罗志祥 + 萧亚轩


#66: 我和她, 她和他 - 李志清 + 周华健


#67: 热牛奶 - 叶乃文


#68: 另类人生 - Energy


#69: 来不及 - Hebe


#70:

依恋 - 蔡淳佳





#71: 彩虹 - 周杰伦


#72: 还是好朋友 - 古巨基 + 梁静茹


#73: 月光 - 黄靖伦




#74: C'est la Vie - 梁静茹


#75: 爱爱 - 曹格
#76: I Have A Dream - 李玟
#77: 不需理由 - 陈世维


#78: 有你的快乐 - 王若琳




#79: 庆幸有你爱我 - 蔡淳佳


#80: 摇滚怎么了!! - 王力宏



#81: 爱人动物 - 苏打绿


#82: 月儿光光 - 5566
#83: 早安, 晨之美! - 卢广仲
#84: 限时的遗忘 - 潘嘉丽


#85: 突然好想你 - 五月天


#86: 你是此生最美的风景 - JS
#87: Stay With Me - 蔡旻佑


#88: 鸽子 - 杨宗纬


#89: 下雨天 - Lara
#90: 安静了 - S.H.E

#91: 千山万水 - 周杰伦
#92: 男人女人 - 许茹芸 + 阿穆隆
#93: 甜甜圈 - 卓文宣
#94: 夏雨诗 - 潘裕文
#95: 疼憨人 - 杨佳盈
#96: 不会分离 - 光良


#97: 原来你就在我身边 - 萧闳仁


#98: 喝彩北京 - 5566 + 孙楠
#99: 牧羊人 - 张信哲


#100: 爱的城堡 - 卓文萱
consilio et animis
1/01/2009 08:12:00 PM