Qing Ming
here are the lyrics of the highly controversial song mentioned in my previous entry.
法克这个人 - 萧闳仁

ㄟ!法克现在不知道在干嘛耶
我管他勒
明天就要考试了耶
啊!管它的
他一天就是要睡25小时拉
ㄟ!我看还是Call一下他好了拉
好啊!你打看看啊~

喂~
哪位?
法克 你在干嘛
没有啊
你有没有在看书啊
明天就要考试了耶
喂~喂~喂

电视没关就在睡觉
漫画店里又来催缴
你活像抓狂一族主角
整天看美国英雄电影
对着镜子试试超能力
我想你真的相信奇迹

你 是不是
想像那蝙蝠侠他带着面具
打败小丑然后开着跑车
他赢了美女
还是想像魔兽世界里的HERO
打败兽人唱着 We are the world

但是 你知不知道
你的生命不会像cs一样
怎样 死了都还可以继续
你的青春也不会像 世界帝国的城墙
盖了又倒倒了又盖 别再臭盖醒醒吧!

法克 U 现在不要鬼叫
法克 U 你不要给我邋遢
法克 U ㄟ!你休想上吊
法克 U 有朋友在你免惊
法克 U ㄟ!你还在睡觉
法克 U 你不要给我邋遢
法克 U ㄟ!你休想上吊
法克 U

我知道
年轻就是要不顾一切去冒险
才不会到老了 自己才在后悔
趁着地球暖化之前 我能做些什么
还有时间 我自己许的预言

法克 U 现在不要鬼叫
法克 U 你不要给我邋遢
法克 U ㄟ!你休想上吊
法克 U 有朋友在你免惊
法克 U ㄟ!你还在睡觉
法克 U 你不要给我邋遢
法克 U ㄟ!你休想上吊
法克 U

你知道 我知道
年轻就是要不顾一切去冒险
才不会到老了 自己才在后悔
趁着地球暖化之前 我能做些什么
还有时间 我自己许的预言

喂~喂
我是法克 ㄟ!法克
我知道 你们都很关心我
也很担心我的事情
ㄟ!对
不是 我不听你们的
我自己想做的事情
我会自己搞定
你们不用担心
喂~喂!

我知道
年轻就是要不顾一切去冒险
才不会到老了 自己才在后悔
趁着地球暖化之前 我能做些什么
还有时间 我自己许的预言

法克 法克
打他,ㄟ!干么啊
天亮啦 起床了啦 要上学了啦
anyway, its qing ming today, and i went to sao mu with my dad and my relatives. my mum stayed at home cos she just came back from hospital and needs to recuperate. we went rather early, at around 5.30, but there was already a crowd. by the time we left at around 6+, the crowd grew even more. really glad that we went rather early and was able to avoid the main bulk of the crowd. feeling rather sleepy now since i woke up before 5 this morning... ZZZZ.
consilio et animis
3/29/2009 09:40:00 AM
法克这个人
my cough and flu didnt get better this week... and it seems like my virus has spread over to the other math department teachers... some of them are falling sick too. hopefully i can recover over the weekend, so i wont have to continue teaching with a hoarse voice next week. big thanks to the math department teachers who loaded me with lozenges, strepsils and other kinds of cough sweets over the week! these kind of small gestures from the teachers r really heartwarming.
anyway,
kenneth
came to school this week to chat with the teachers. haha... mr lee told him not to come without presents, and he actually bought him xiao long baos. then mr lee said giving money is more practical. -_-" haha... those that want to return to school, please come back on a tuesday! I'LL OFFER A FREE GUIDED TOUR around the school :D cos im really bored to death on tuesday. my one and only lesson starts at 3.20pm! ): anw, yesterday was mr lee's birthday. the chem department kept teasing him that hes getting old, and he insists that hes at his prime. then ms soh said that his age is not a prime number. haha hanging around with the chem department can be really cold sometimes.
anw, after a one week break, heroes and survivor returns this week. i am really mad about the latest heroes episode. even though theres a really cute baby in this episode (toddler touch and go! :D) that i like alot, it isnt enough to pacify my anger over the fact they killed my favourite character. rahhh! AND i actually said in my jan 25th entry that "both of them better not die". the storywriter of this episode should just resign immediately or something ok. :/
on another note, jolin and xiao hong ren's new albums are released this week. ill talk about xiao hong ren's album first, since it has a very interesting album title: 法克这个人. theres also a tong2 ming1 qu3 in the album, and upon listening to it, i felt that the insertion of expletives did nothing to give the song a nicer feel, unlike vanness' wo bu shi zhi ji, where expeletives are sparingly used, but at the right time, so it actually gave the song more attitude. xiao hong ren merely repeats 法克 you, 法克 you... etc in the chorus of 法克这个人. given his talents, does he really have to resort to such "low" tactics to draw people's attention to his album and compositions? at this rate, the standards of the chinese music industry will really continue to degrade.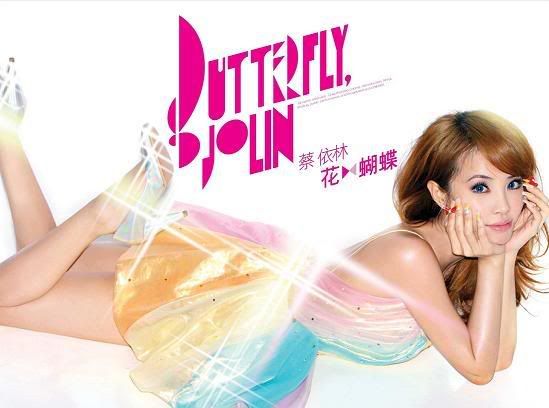 jolin's album is her first album with warner, and also her first album in about 1.5 years. having heard the first 2 hits, i had high expectations of the album, but it was overall rather disappointing. the wu qus, which are jolin's fortes, are undoubtedly good, but as for ballads, jolin did not seem to make any improvements during this long hiatus. the album cover doesnt look exactly very appealing either haha... nevertheless, im addicted to her "hua hu die", which should have been made the first hit rather than "da zhang fu", which is a fan chang song.
consilio et animis
3/28/2009 08:58:00 PM
back to school
i cant believe how messed up this season of campus superstar is. they had some of the best contestants this time round, and i was really looking forward to a good season, but the organisers tried too desperately to introduce new twists in the season, and the result is a very bad program.
heres what happened in the program so far. we started off with all 12 contestants, and they were gradually knocked out one by one, until there were 6 left. then the 6 that were knocked out went through a revival round, and 2 came back, so we are back to 8 contestants, which was hardly any different from the original strength of 12.
subsequently, they started knocking out 2 contestants a week, until 4 are left. the last 4 contestants, who competed today, will be competing for 2 slots in the grand finals. BUT heres the catch. amongst those that had been knocked out, 2 more will be revived to join these 2 other finalists in the grand finals.
i seriously think the organisers fail at the twists. it is really dumb to see the contestants getting knocked out, then revived again, then getting knocked out once more, and later have the possibility of coming back again. if they wanted to work with a reduced contestant size of 12 (it was 20 in the previous seasons), they should just work with this new constraints, instead of introducing all these twists to attempt to extend the season as long as a 20-strong-contestant season. :/
not to mention, having 4 hosts throughout the season was really messy, especially yuan shuai, who is rather incompetent at hosting, and always have to end with some very awkward statement or something like that. overall the planning for this season is extremely disappointing.
on a side note, today school reopens, and i got to meet all 5 of my classes. according to my timetable, ill only be meeting 3, but i have a makeup lesson with one class, and another class invited me to have lunch with them. so i got to see all my students on the first day of school already haha. and to remind them about the assignment they owe me! my voice is still dead as ever, but thankfully the classes are quite cooperative today and i didnt have to shout too much. and thanks alot to ms wang who loaded me with strepsils, and the other math department teachers who offered to relief teach my lesson for me. quite ironic to relief a relief teacher's class.
rongen
had an interesting suggestion as to why i was sick. he said that it is due to le chateliers principle. cos i was experiencing too much fun and pleasure over the holidays, the body must induce some sufferings to counteract it, to shift back to the equilibrium. haha...
anyway, i was quite off form this morning. i was typing binomial distribution tutorial powerpoint, and then i realised that there was no bell today, and i almost forgot about my lesson. so i hurriedly closed the programs on my laptop, and when i was closed power point, the "Do you want to save your work" popup appeared, and in a hurry, i clicked no. OMG. i cant believe i did that! haha... guess its the monday blues :|
consilio et animis
3/23/2009 09:10:00 PM
sick ):
had another c programming learning session with
kenneth
again yesterday afternoon. was supposed to meet him earlier in the morning but i fell sick and had to go see a doctor. i had a sore throat, and a bad cough, and
kenneth
later suggested that he might have passed it to me the last time we met :/ at this rate, i wont be able to recover before school reopens, and i have 4 lessons on my first day (due to makeup), so i can foresee my situation only getting worse...
anw this time round, our learning session was less productive... we werent able to solve a single problem. as usual, the entire library was extremely crowded, and the power points / tables are immediately snatched up when available, so we had to walk around for a while again before we can find a spot to start work. a good number of power points / tables were occupied by rj students, and i really dont get why they choose to study at bishan library, over their own library in school, which has a much more conducive "mugging" environment in my opinion.
but anyway,
matthew
wanted to return some books, so he came over to join us. he also borrowed some foxtrot comics, and that totally took away all my attention from the insanely tough c programming problem, leaving
kenneth
to handle it on his own haha. having made little progress,
kenneth
suggested that we go get something to drink. and so we were wandering around the place and couldnt decide where we should settle down, and i randomly said something like: if u guys want something to drink, mos burgers has milkshakes. and that was how we decided to go mos burgers.
matthew
wanted to show us this acs teacher who looks alot like the rj physics tutor, mrs chan. so we booted up my laptop, and attempted to access wireless at mos burgers. and yay, it works. haha. come to think of it, this is the first time im using wireless at a fast food restaurant in j8. i really dont know which of these places have wireless access. after that, we started googling our names (out of boredom). haha. surprisingly i got quite a few searches under my name.
matthew
and
kenneth
had something on after that, so they both left while i continued shopping around j8. on my way back, i met this
clerk
back in my camp, near this taxi waiting stop, which was exactly where i ran into
munkeong
on my way to bishan library earlier that day. haha thought that was quite coincidental.
after i got back, my illness worsened, and it culminated into a fever during the night. i even woke up in the middle of the night as the fever was extremely burning. it took me quite a while to return to sleep, and when i woke up this morning, the fever subsided a little, but my sore throat worsened, so my voice is about 80% gone. haha. i seriously hope ill not lose it completely before school reopens. which means i have just under 2 days to get better.
had my second last french lesson today. wow, time really flies. the lessons were so fun, i didnt even notice that im down to my 2nd last lesson already. haha. had trouble speaking today though. and the classroom was cold as usual, and there was a heavy rain, so it was really freezing.
il fait froid.
i was hoping that my fever might somehow subside after being cooped up in the room for 2.5 hours, but unfortunately, it caused me to get a cold instead. and now i have a blocked nose, alongside my sore throat and fever. ): ive never been this sick for quite a while already. and i have a party to attend tomorrow... hopefully miracles can happen overnight. :D
consilio et animis
3/21/2009 09:13:00 PM
妥协
Jolin's 2nd hit was shou-bo-ed today. I felt it is kind of fast, since there is still over a week before the album is released. Nevertheless, I'm not complaining, because this is one of the better Jolin songs I have heard for a while, ever since the disappointment of shua da pai, and to a smaller extent, da zhang fu. I still haven't come to terms with the fact that the first hit is a fan chang, and hardly added any new elements to the original song.
That aside, this song, tuo xie, is written by ah qin, and it is similar to the shu qing rock ballad, yuan liang wo, which he wrote for jam hsiao. the song is very suitable for jolin, and it will surely be one of the K-ges of this album :D
the song is about making compromises in a relationship, and i like the lyrics alot, as they are very meaningful. i particularly like these 2 lines: 所有改变 只为了进入你的世界 and 爱到妥协 到头来还是误解.
jolin says that her favourite song in this album is jiang luo san, so hopefully i can expect even nicer songs in her Butterfly Jolin album!
妥协 - 蔡依林



你总爱编织谎言
我负责配合表演
所有改变 只为了进入你的世界
这情节 重复了一百遍
才发现 是你的心太远

你划定楚河汉界
不能轻易犯规
所有时间 都是先给了你优先权
不自觉 爱到不敢冒险
成了你的傀儡一年两年
才看见我有多狼狈

爱到妥协 到头来还是误解
抱着你 不让你飞
历史不断重演 我好累
爱到妥协 也无法将故事再重现
你也想退后一点 我躲在我的世界

你划定楚河汉界
我不能轻易犯规
所有时间 都是先给了你优先权
不自觉 爱到不敢冒险
成了你的傀儡一年两年
才看见我有多狼狈

爱到妥协 到头来还是误解
抱着你 不让你飞
历史不断重演 我好累
爱到妥协 也无法将故事再重现
你也想退后一点 我躲在我的世界

你只是害怕一个人睡
我不想再为你掉泪
我了解 不会再仍在徘徊
开始自己的明天

爱到妥协 到头来还是误解
抱着你 不让你飞
历史不断重演 我好累
爱到妥协 也无法将故事再重现
你也想退后一点 我躲在我的世界
anyway, i went to bishan library with
kenneth
yesterday to learn c programming together. the library was really crowded! all the project work tables, study tables and power points were fully utilised. in the end, we found a table at the cafe.
even though we are supposed to be "beginners", he had previous experience, and was clearly better than me. we tried our hand at a few problems, and it took us ages to solve our first problem ): but we made good progress, and i successfully did a program on my own by the end of the day :D
consilio et animis
3/18/2009 06:17:00 PM
IT fair @ suntec
went to the IT fair with my dad today. thankfully i wasnt the one driving, cos it was raining, and the whole place was super congested. and we met many impatient people who would just forcefully cut into your lane. worst of all, after getting out of the jam and reaching our destination, we could not find a parking lot at all. my dad circled around the area for an hour or so before finally finding a parking lot.
the human crowd at suntec was quite insane, considering the fact that its already the last day of the IT fair. haha... such a scene kind of makes people think twice whether singapore is really facing an economic recession. anyway, i wanted to buy ink for my printer, and to get a new mp3 player. unfortunately, when i got there, i noticed that the creative booth was not displayed on the floor plan. i later found out that creative pulled out at the last minute, which explains why i wasnt able to find it.
i went over to apple and found out that they didnt have any discount on their nanos. it is exactly the same as the retail price, except that they were giving $88 worth of accessories, which were quite redundant to me, so i gave the nanos a miss. i went to check out iRiver and realised that the model with the largest storage space only had 8GB, and that cost about the same as Zen 16GB, so i decided not to purchase that either. so, it was kind of going through all the trouble of navigating through heavy traffic, finding a parking lot, then weaving through the human crowd, for nothing. ): i was quite disappointed that i was unable to get my new mp3 player, and now ill have to wait till the next fair in 3 months' time :/
and this is a new song by liu li yang that i find very nice.
一个人就好 - 刘力扬



街 挤满了欢笑
太不适合 眼泪凑热闹
快跑 快寻找 无人的转角
不优雅时候 一个人最好

爱 说退就退潮
我松开手 回忆却没放掉
未来 不来了 地球继续绕
躲回温暖的梦 我一个人就好

为什么 越相信谁能依靠
越换来 又一次灵魂寂寥
有没有永远 再不会让心绝望的解药
如果说 越踏出世界一脚
越不能 保留住天真微笑
那从今以后 我一个人过 就很好

心 很平静地跳
只是寂寞 潜伏像海啸
突然某一秒 偷袭我眼角
眼泪自己擦掉 我一个人很好

为什么 越相信谁能依靠
越换来 又一次灵魂寂寥
有没有永远 再不会让心绝望的解药
如果说 越踏出世界一脚
越不能 保留住天真微笑
那从今以后 我一个人过 就很好
consilio et animis
3/15/2009 09:41:00 PM
dinner with the math department
yesterday was the last day of school, since friday was declared a college holiday. how time flies... half a term of relief teaching just went by like that!
to celebrate the improvement in the a level grades in maths, the dean of maths treated the entire department to dinner at orchard hotel. waited in school till around 6, before setting off to the hotel with a few math department teachers. mrs kwan was driving, and kindly gave us a lift. we encountered a little jam along the way, but managed to reach our destination about 5 min early.
dinner was buffet styled, and the spread was quite impressive. i went for the japanese food first -- sashimi, sliced abalone and sushis. the abalone was very juicy and succulent, while the sashimi and sushis were fresh, so they tasted delicious. i have quite a small appetite, so what i basically just tried a little of everything. satay, scallop, crab, mushrooms, roast duck, steamed fish etc.
haha i had a bad experience with the chilli crab. i just took the crab without thinking cos i love crabs, only to realise that the crab wasnt cracked. so i went to ask for the tool to crack the crab, but apparently it wasnt available, so the chef asked if he could bring it to the kitchen "to get it done". haha i wonder what tools he used, but it was cracked when he handed it back to me. as the crab wasnt cracked prior to cooking, the sauce didnt manage to seep into the flesh inside, so it wasnt really very tasty. :/
after that, i started on dessert. ms chia got very excited about this chocolate with gold on top, which one teacher took. and she was commenting how it would be good for complexion. but when she went to the buffet table, the chocolate was gone, so the rest of us never got to try it. but i spotted a chocolate fondue fountain, and placed a stick of marshmallow under the fountain. the chocolate was bitter-sweet, and thick, so i loved it a lot. i then went on to try other desserts, including a durian dessert, and herbal jelly.
it was certainly quite an experience to have dinner with some of my ex math tutors (mr tan, mrs cheang and ms wang), and having casual chats with the math department teachers. it didnt turn out as awkward as i expected, and in fact some of the teachers even joked around with me!
after dinner, i got a lift from ms wang and we chatted about my class on our way back. and so concludes my interesting last day of school. now looking forward to a one way break! :D
consilio et animis
3/13/2009 08:23:00 PM
Amazing Race Gathering :D
went to
francis
' house yesterday to watch amazing race together with
niqing
and
justin
. (
nahiy
pangsehed us) havent seen my sec 2 classmates for a while, so this small gathering allowed us to catch up AND chat about something we are all enthusiastic about -- amazing race.
niqing
and i arrived earlier, and we had a quick tour around
francis
' house before we decided what we were ordering for dinner. settled on canadian pizza in the end, 2 pizzas with wedges and nuggets as sides.
when we were done, there was still slightly over half an hour left before the show started, so
francis
started telling us about his amazing race spoiler site. he also showed us some spoiler photos from his spoiler site. we also re-watched several classic scenes from the season so far. there are 2 really funny scenes so far.
one of the scenes was that of a team arriving at the pit stop (check in point), and there was a gate separating them and the check in mat. no matter how hard the member of the team shook the gate, it didnt seem to budge, so he started climbing it. later, another team arrived, and pushed the gate lightly, and it opened.
the other scene featured christie and jodi (two blond air stewardesses), trying to make sense of a clue, which plainly told them to go to this place where there is a wood sawing machine. they started looking around for wood, and found this piece of log, and started lugging it around, hoping that this will allow them to complete their task. it made them go quite crazy, to the extent of saying "hi horse" when they saw a horse along the way, and then making this self-ridiculing comment, "i feel like a dumb blond".
haha... so we got quite a lot of laughs recounting these scenes. the pizzas arrived, with no complementary drinks cos we didnt order enough. luckily, francis bought some drinks already. there was a bottle of ice cream soda, and seriously, ive never drank ice cream soda before, even though i knew that flavour exists. anyway, it tastes like the sweet syrup medicine, so it wasnt really that nice.
and then it was time for AR!
francis
was commenting how every episode thus far featured drunken locals. and ONCE AGAIN! we have some drunken russians in the latest episode haha. yesterdays tasks were quite tough, and some teams that were performing well thus far messed up. and so there were drastic changes in the positions. i so didnt expect "dumb blonds" christie and jodi to make it to 1st place, considering how they were 2nd last for the first 2 legs. and i was quite sad and shocked to see amanda and kris get eliminated. it was kinda unexpected cos they were doing quite well so far. and their elimination means that, in the first 4 legs of this race, the only 4 couples have been eliminated. wow, theres some sort of conspiracy here. :/
after the show, we wanted to play cards, only to realise there werent any pack of cards at francis' place. so we settled for an old school game of scrabble. haha. havent played scrabble for ages, but it turned out to be quite fun, as we try to strategise to prevent others from getting good spots on the board, or to try to recycle words already on the board. for instance, i extended the word HEATS with an RE to REHEATS haha.
haha. never knew such simple activities could be so fun. guess its probably because of the company. :D on our way back,
francis
offered to bring us to a tour of the area just a few minutes from his place -- the red light district. unfortunately all of us werent feeling adventurous, so we gave it a miss and made our way back home.
consilio et animis
3/10/2009 08:26:00 PM
大丈夫
just heard jolin's new song! its a fan chang of an english song, Real Man by Lexington Bridge, and it seems quite average in my opinion. in addition, the yu4 gou4 posters (taiwan side) look quite appalling. splashes of pastel colours everywhere... haha. jolin's posters used to be more tasteful :/ hopefully the new company isnt messing up jolin.
consilio et animis
3/08/2009 11:04:00 PM
"Did you ever get stabbed by a marker before?"
the quote for this entry came from my french teacher, who said that when i casually said "dix-six" for 16. (instead of "seize") i found the expression rather amusing, and decided to put it up as a "quotable quote" haha. anyway, my french lessons will be ending soon, which is quite sad, because every lesson had been really fun and delightful so far. however, with the upcoming busy schedules, i dont think i will be able to enrol for the intermediate level classes...
as the school term properly kicks in, things start to get a little more hectic. every single lesson is like a battle against time for me. and for some reason, im always on the losing end. my progress with the tutorials is really slow, and i have to constantly strike a balance between clearing the questions fast, and addressing the students' doubts. but thankfully, my classes have been very cooperative, which makes the lessons generally enjoyable. the math department teachers have also been very kind to me, and will willingly share their resources and experiences with me. they will often also ask me out for breakfast and lunch, so i seldom feel lonely sitting alone in the "staff enclosure".
once in a while, ill also get to experience or discover some new things about my teachers. for instance, i would never expect the staff room to ever turn into a marketplace. but it was an apt description for the staff room yesterday, after the A level results came in. the teachers got to know the results in advance, and started discussing about the overall performances, how their classes did, and how certain students over/underperformed! there was a huge commotion inside the staff room and the teachers were all bubbling with excitement haha.
at 2.30, i joined several math department teachers and adjourned to the hall. my, the hall was freezing cold, and i wasnt even feeling nervous. imagine those poor j3s awaiting for their results under such chilly conditions. it must have been a real torture! the principal then came up and gave a report on how well the school did. as usual, the results was (and will probably continue to be) the best in
N
years, where N is a positive integer with no upper bound. congratulations to rijc for the outstanding performance once again!
after that, the students went up to their civics tutors to collect their results slips. it was quite interesting, to observe all the drama from a third person's point of view, since i was part of the drama myself the last time round! lots of tears were shed, both of joy and sorrow. students were all busy discussing their results, smsing and calling their parents and friends. watching them was like a trip down memory lane for me, and it brought back memories of that momentous day a few years back.
on a totally random note, jolin's new album with her new company is finally coming out, and the first hit, which will be aired this monday, is called 大丈夫! i wonder if this is referring to the jap phrase daijiobu. haha... but whatever the case, it certainly sounds like another fast song from jolin :D
consilio et animis
3/07/2009 09:22:00 PM
惯性背叛
havent blogged in a while! will probably try to do so later today, or tomorrow! :D anyway, heres a new song from jolin's compilation album, which i find quite nice. (at least nicer than her first hit haha)

惯性背叛 - 蔡依林

享受被爱 的疯狂
嘘寒问暖 稀松平常
你喝水 你吃饭
你拥有的 早已习惯
我在被爱 的天堂
以为幸福 不敢想
被哄着入睡 吻着起床
换一个人 是否一样

惯性背叛 还天真的希望我应该体谅
像孩子找着新玩伴 很快乐 受了伤
明明回头却不敢让我看到你的慌
惯性背叛 才发现你是如此害怕黑暗
原来什么都被锁上 我慢慢 觉得亮
越接近夕阳影子越长

你在被爱 的门窗
总是盼望 总是展望
人挤人 的街上
再多解释 伤心失望
你在被爱 的围墙
那个温暖 的手掌
以为的捆绑 这是力量
被你冷战 陪你张狂

惯性背叛 还天真的希望我应该体谅
像孩子找着新玩伴 很快乐 受了伤
明明回头却不敢让我看到你的慌
惯性背叛 才发现你是如此害怕黑暗
原来什么都被锁上 我慢慢 觉得亮
越接近夕阳影子越长
consilio et animis
3/07/2009 06:31:00 PM